Cleanliness is the mother of Health!
Superlative hygiene with trusted provider - 1200 + professional products: Professional detergents and disinfectants, cleaning and housekeeping items, dispensers, paper supplies-towels - toilet paper, towels, air fresheners, soap, etc
Dress your table in fabulous style with napkins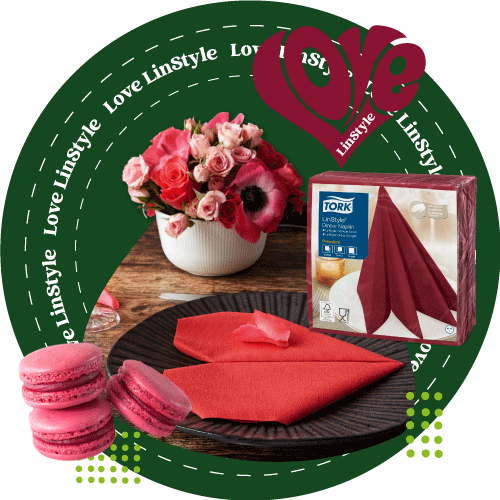 The kit includes:
1 dispenser, S4
1 refill soap-foam
2500 doses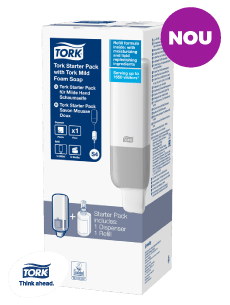 Solidaritate este cuvântul cheie în aceste zile!
Centrul de plasament temporar pentru refugiați, creat în incinta CSPLN a recepționat o donație de produse igienice și dezinfectanți, din partea partenerului nostru, SRL ,,TORECO", în scopul respectării standardelor de curațenie si igienă pentru asigurarea unui mediu sigur și plăcut, precum și pentru a stopa răspândirea COVID-19 în Republica Moldova.
Vă mulțumim pentru suport și colaborare!
Centrul Sportiv de Pregătire a Loturilor Naționale

Permiteți-ne, să vă mulțumim prin intermediul acestei scrisori, aprecierile sincere pentru cooperarea și sprijinul care îl avem din partea companiei "TORECO" SRL.
Ani de zile suntem clienți fideli echipei "TORECO" SRL, procurînd utilaj profesional și soluții chimice. Întrebările dificile apărute pe parcurs au fost soluționate cu echipa profesionistă, oameni plini de entuziasm, competenți și devotați profesiei.
Totodată, ne exprimăm convingerea că cooperarea noastră va continua și chiar se va intensifica, vom fi mereu deschiși pentru colaborare și conștiința că lucrăm cu toții pentru satisfacerea nevoilor clienților noștri.
Cu recunoștință și apreciere pentru munca pe care o depuneți.
SC "Globu-Lux" SRL, Globu Tamara

Ținem să vă mulțumim enorm pentru recomandarea care mi-ați făcut-o ce ține de spumă pentru calculatoare, detergentul cu pulverizare spuma pentru suprafețe și lavetele din microfibra – sunt geniale!
Este usor de pulverizat, curatat, iar cel mai important, economisește foarte mult timp! Suprafața devine curat-lucioasa, cu miros placut si fără urme de scame!
Recomandam cu încredere!

Administrația IMSP Spitalul raional Florești aduce sincere mulțumiri colaboratorilor Companiei Toreco SRL pentru produsul livrat "Mașină de spălat rufe model W5130H Compass pro Electrica" spitalului nostru, care este de bună calitate și funcționează bine. Personalul care lucrează cu această mașină de spălat este satisfăcut și mulțumit de calitatea spălării rufelor. Compania Toreco SRL rămîne printre favoriți la o eventuală necesitate de procurare a mașinii de spălat rufe pentru spital. Vă felicităm, din numele colectivului de lucrători medicali ai spitalului cu ocazia Sărbătorilor de Iarnă, vă dorim sănătate, succese în activitățile Dumneavoastră, colaborări noi.
Capcelea Ludmila, Director IMSP Spitalul Raional Florești

Настоящим письмом компания «PROTERRA GRUP» SRL сообщает, что за время сотрудничества с «TORECO» SRL данная компания зарекомендовала себя как надёжный партнёр. С начало нашего сотрудничества и по сегодняшний день «TORECO» SRL всегда выполняла свои обязательства в определённые договором сроки. Отличительной чертой работы с «TORECO» SRL является оперативность, клиентоориентированность и высокая организованность. Мы удовлетворены сотрудничеством с «TORECO» SRL и готовы рекомендовать эту компанию как надёжного и ответственного партнёра.
Надежда Руссу Главный технолог проектов «PROTERRA GRUP» SRL

Cu compania TORECO Srl avem o colaborare foarte bună. Pe parcursul anilor 2014-2016 am solicitat si am procurat echipamente speciale necesare pentru fabrica de bere din mun. Chișinău. Am primit operativ informațiile cerute și au stat la dispoziția noastră pentru consultații și diverse clarificări. Compania a dat dovadă de profesionalism în efectuarea părților contractuale. Per total suntem mulțumiți de colaborarea cu compania TORECO Srl și îi putem recomanda cu încredere ca parteneri serioși și responsabili.
Iurie Tarcenco Procurement Officer, EFES VITANTA MOLDOVA BREWERY
Did you have any questions?